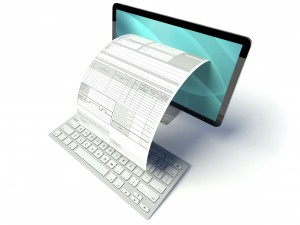 Built for Billing Excellence
BrickMed is where big billing companies come when they outgrow inferior systems and where new centers come first to get a stronger start. It's little wonder — the needs of billing centers have driven the design of our billing solutions from the beginning. With amazing customer service and rock-solid technology, here are a few of the ways BrickMed can help billing centers like yours shine:
Offer Providers Hostable Patient Registration and Scheduling
Capture and Review Charges Generated by Multiple EHR's
Prioritize Your Collection Efforts with Powerful Claim Management
Prove Your Effectiveness With Precise Claims Status Reporting
Become a Trusted Consultant with Hundreds of Business Analysis Reports
Pro-actively Manage Your Staff's Posting Quality with Daily QC Reports
We Don't Compete With You, We Empower You
"One-stop-shop" Practice Management, EHR, and billing service vendors have been telling your customers you're no longer needed. You know the reality to be just the opposite (and have probably seen the aftermath when an unfortunate provider places that bet).  You understand that ICD10 really means that payors are going to be taking advantage of the chaos to reduce reimbursements and increase rejections- and providers need help.
To survive, you must become a hedge against the turbulence and uncertainty faced by your providers' healthcare businesses.  With provider dissatisfaction with EHR's running as high as 70%, their productivity threatened, and with ICD10 to contend with, you need a medical billing software company behind you that backs your positioning as a provably-competent, trusted advisor- EHR-agnostic and revenue-focused, so that no matter what EHR suits the practice's clinical needs, they can be sure you'll be there to keep revenue flowing.
(888) 877-8176