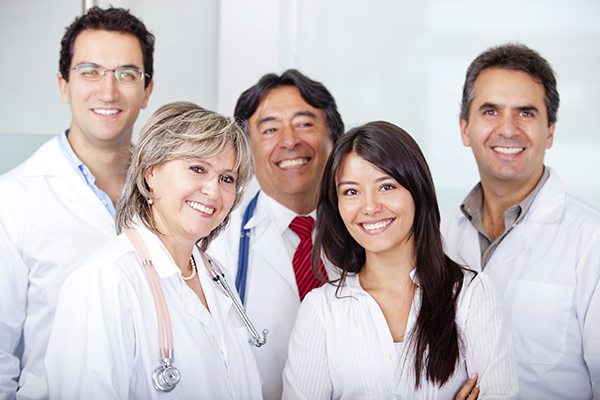 It's easy to be a BrickMed customer.
BrickMed customer advocates take pride in providing the most customer-centered and consultative pre-sales AND post-sales culture in the industry. By working to make sure we're a good fit for each other then building a strong long-term relationship, we work to make 100% of our customers happy.
We Turbo-Charge Your Front Desk
Whether you run a 100% insurance practice or need to manage product sales, our solutions are designed to streamline your front desk flow and reduce the burden on your already-busy office staff! From eligibility checking and bar code scanning to integrated credit card processing– we understand that many practices' health relies on more than great insurance billing.
Gain EHR and Practice Management Freedom!
We Can Interface to Most EMR products.
Don't let EHR implementation risks threaten the success and viability of your front desk and billing operations! On the order of 50% of EHR implementations fail by some measure. Our team brings you decades of experience implementing and supporting standard interfaces to third-party systems so that you can avoid needlessly coupling your office's success to the risks of your EHR implementation.
Get Clearinghouse Options – We Put Your Needs First
Whether you use a commercial clearinghouse like GatewayEDI/Trizetto or have access to sponsored EDI services, we believe you should be able to transmit claims through the processor of your choice. Many practice management software vendors limit their customers to the choice of a single or small handful of clearinghouses for claim, remittance, and electronic statement processing.
Retain Full Ownership of Your Data
Your Patient and Business Data on Your Server. Forever.
With perpetual licensing and local storage of your data, you are in control of who has access to your business-critical information and ePHI and you are assured of a perpetual right to use your software for ongoing access to the data irrespective of your decision to subscribe for ongoing maintenance. Additionally, our solutions include one of the most user-friendly and power data export tools in the industry. Don't let your data be held for ransom by a software vendor.
Fast, Efficient Scheduling Software That Does More…
Your busy front desk has seconds to confirm appointments, answer calls, check in and check out out patients, accept payments, and book recurring visits. BrickMed Schedula™ scheduling solutions are thoughtfully designed to easily get even the busiest front desks staffers through the day without breaking a sweat! Manage no-shows, check eligibility, organize appointment confirmations, track appointment conversions — your schedule can even be used by your back-office or billing company for posting charges and visually reconciling billing!